Granite River Labs (GRL), a global leader in engineering services and test solutions for connectivity and charging, today announced that it has been approved by USB Implementers Forum (USB-IF) to perform official USB4™ Cable and USB4™ E-marker Silicon certification tests.

Although there is no USB Type-C® connector certified for USB4™, USB-IF has opened the USB4™ Passive Cable testing for official certification in order to make the USB4™ ecosystem complete. During the certification process, if your USB4™ Cable can pass the listed test items and a Certified Connector Waiver Letter is provided, it may be sent to USB-IF for certification. Note all USB4™ Cables need to use an approved USB4™ E-marker Silicon.
The table below lists the USB4™ Cable and USB4™ E-marker Silicon certification test content. For cable testing or technical support, please contact info@graniteriverlabs.com
USB Cable & Connector Test Items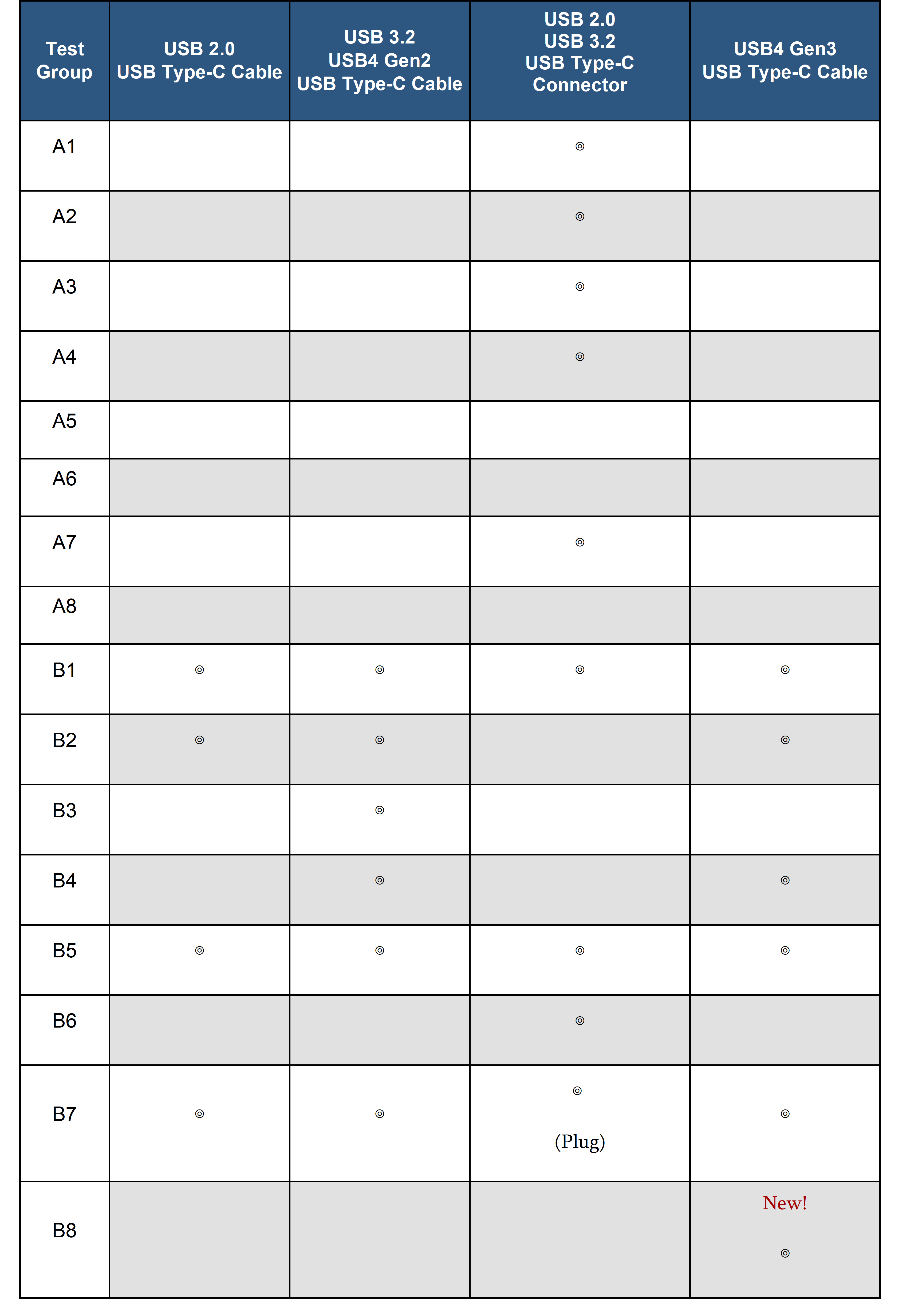 USB E-marker Cable & Silicon USB Power Delivery Test Items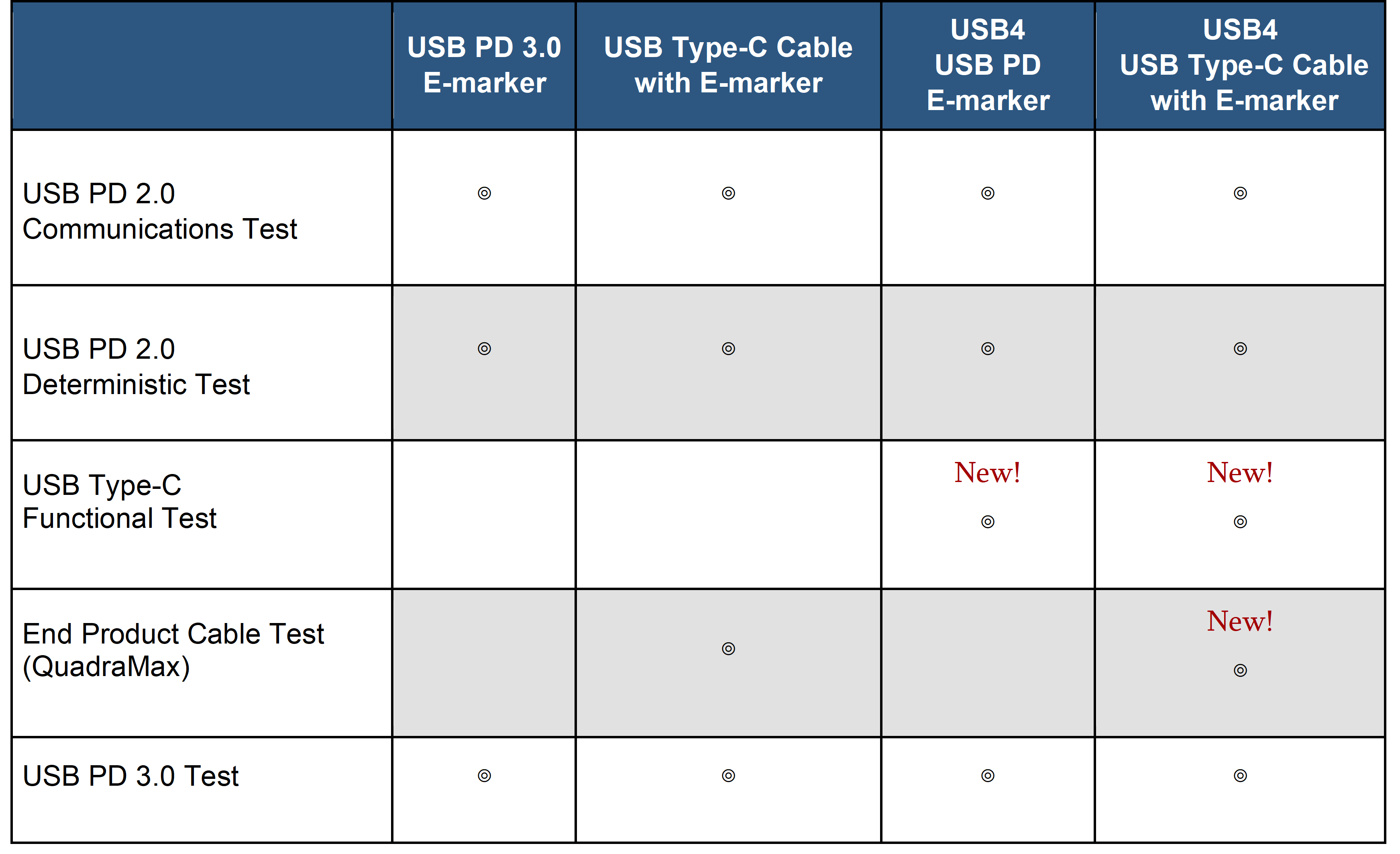 Please email your media inquiry to mktg@graniteriverlabs.com
USB4™, USB Type-C® and USB-C® are trademarks of USB Implementers Forum
Disclaimer
This information is provided for reference only. This information is not and should not be regarded as an official communication of the USB Implementers Forum (USB-IF). The official communication of USB-IF can be obtained from its website usb.org or directly from USB-IF.