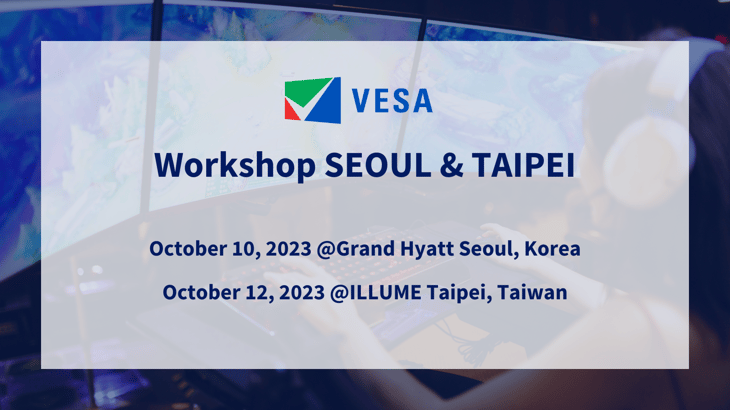 VESA Seoul Workshop
Date: October 10, 2023 (1pm-5pm KST)
Location: Grand Hyatt Seoul, South Korea
---
VESA Taipei Workshop
Date: October 12, 2023 (1pm-5pm CST)
Location: ILLUME Taipei, Taiwan
Join VESA workshop in Seoul and Taipei
Granite River Labs invites you to join us at VESA Workshop 2023, taking place at Grand Hyatt Seoul, Korea, on October 10 (1pm-5pm KST), and ILLUME Taipei, Taiwan, on October 12 (1pm-5pm CST).
This informative half-day workshop is designed for managers, engineers, and program administrators. You can expect the following from the workshop:
Face-to-face interactions with DisplayPort experts
Dive into the latest DisplayPort v2.1 spec
Explore DisplayPort Alternate Mode on USB Type-C v2.1 spec
Discover the newest VESA Display Panel standards and related test specs
The Workshop is FREE and open to VESA members and non-members.
More information available on VESA workshop 2023 page