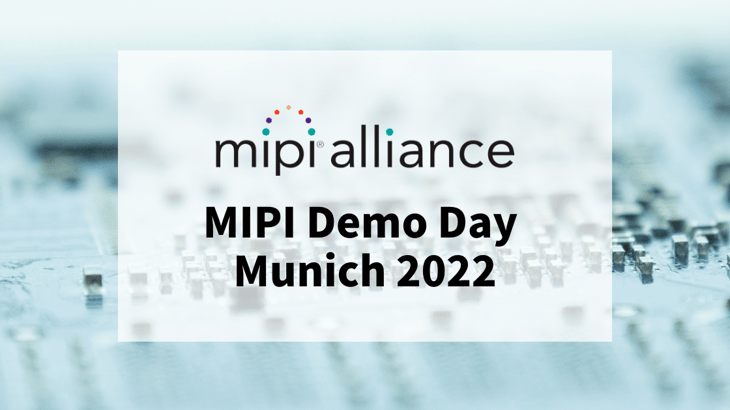 Granite River Labs will participate in MIPI Demo Day at the MIPI Member Meeting in Munich, Germany hosted by the MIPI Alliance

.
In partnership with Rohde & Schwarz, GRL will demonstrate MIPI D-PHY protocol triggering and decode using the Rohde & Schwarz RTP164 real-time oscilloscope.

This event is for MIPI Alliance members only.

For more information about MIPI Alliance and membership, please visit the official MIPI Alliance website:
---
Date: June 14, 2022
Location: The Westin Grand Munich
Arabellastraße 6, 81925 München, Germany
---
About MIPI Alliance

MIPI Alliance is a collaborative global organization serving industries that develop mobile and mobile-influenced devices. The focus of the organization is to design and promote hardware and software interfaces that simplify the integration of components built into a device, from the antenna and modem to peripherals and the application processor. MIPI Alliance crafts all of its specifications to meet the stringent operating conditions required in mobile devices: high-bandwidth performance, low power consumption, and low electromagnetic interference (EMI).
About Granite River Labs
Granite River Labs (GRL) began in early 2010 with a vision to provide affordable test services to help hardware developers implement high speed connectivity technologies as these technologies become faster and more complex, and harder and more difficult to test. Today, GRL has worked with over 500 semiconductor and system companies providing end-to-end Engineering Services and Test Solutions from our world-wide test facilities and R&D centers.