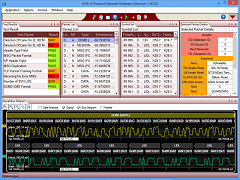 UHS-II Protocol Decode Software (GRL-UHSII-DEC)
GRL-UHSII-DEC provides detailed data packet descriptions with bit-level information, as well as raw data and payload. In UHS-II, the D0 and D1 data lanes are bi-directional and the flow can be changed based on a request from the Host.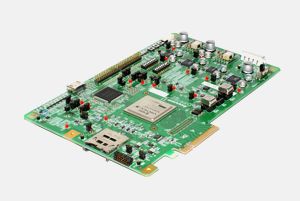 UHS-II Protocol Card & Host Tester (GRL-UHSII-EMU)
Developed in cooperation with Tokyo Electron Device (TED), GRL's UHS-II Protocol Card Tester & Host Emulator (GRL-UHSII-EMU) is the only tool that tests conformance with SD Association UHS-II Protocol Test Guideline Version 1.0 at the click of a button.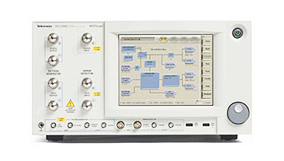 UHS-II Host and Device Receiver Calibration Test Software (GRL-UHSII-RX ) for the Tektronix BERTScope™ BSA
GRL's UHS-II Receiver Calibration and Test Application Software for the Tektronix BERTScope™ BSA(GRL-UHSII-RX) provides an automated, simple, and efficient way to test UHS-II Hosts and Devices Receiver....