Granite River Labs (GRL), invites you to visit us at OFC, the premier Optical Networking and Communication Conference in San Diego, California.
Access to the exhibition is free.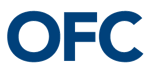 Date: March 5-7, 2019
Time: 10:00 – 17:00 Tues and Weds, 10:00 – 16:00 Thursday
Location: Booth #3239 (iXblue Photonics)
San Diego Convention Center
111 W. Harbor Drive, San Diego

---
In cooperation with iXblue Photonics, GRL will showcase their comprehensive methodology for characterizing PAM4-enabled 200 Gigabit Ethernet optical transceivers to support the growing need for reliable, high-speed connectivity in data center applications. The methodology, developed in collaboration with Anritsu, Tektronix, and iXblue, is documented in the application note, "Constructing a 50G PAM4 Optical Stressed Receiver Eye."
OFC is the largest global conference and exhibition for optical communications and networking professionals. The program is comprehensive – from research to marketplace, from components to systems and networks and from technical sessions to the exhibition. For over 40 years, OFC has drawn attendees from all corners of the globe to meet and greet, teach and learn, make connections and move the industry forward.
Contact GRL COO Quintin Anderson to schedule an appointment, or just stop by.
---
About iXBlue Photonics
iXBlue Photonics helps photonics engineers all around the world to get the most out of the light by providing high performance, innovative and reliable photonic solutions. We offer specialty fibers, Bragg gratings and optical modulation solutions based on the company integrated modulators for a variety of applications including optical communications, fiber lasers and amplifiers, fiber optics sensors, space and sciences. Learn more at https://photonics.ixblue.com/.
Please email your media inquiry to mktg@graniteriverlabs.com